At Eden Solutions there are no theories.
We are all about one thing: Delivered Results.
Quality is never an accident.
It is always the result of high intention, sincere effort, intelligent direction, and skillful execution. It represents the wise choice of many alternatives.
---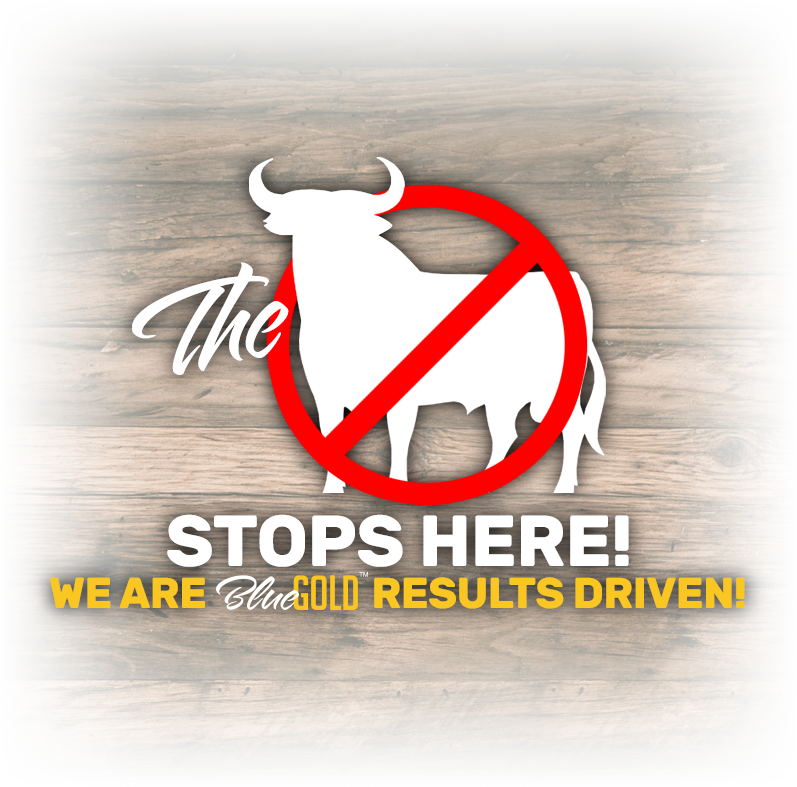 The Eden Family started out from growers who truly wanted and needed sustainable agriculture. Our BlueGold® Solutions were built by consumers, just like you, who wanted a better product. Eden's proprietary natural technologies approach sustainable, healthy, and quality agriculture in new ways. We are a Veteran-led, family built, owned, and operated business that strived together for over a decade of research and development to offer you the Solutions we have today.

Why are gardens requiring more inputs but still generating less production? Why does it seem there are only a handful of gardeners growing pest, disease, and weed free with high production and profit levels? How many Nutrient Lines have you tried over the years? Are you better off today than when you started? Do you still have the problematic yearly pest, disease, and weed pressure and/or production issues?

We are results driven. Pest, disease, and problems are not our business model. You should never need a 'management system' for pest, disease, and weeds. Properly delivered nutrition knows no bounds. It will alleviate any problematic condition. We did not close the gap with standard practices. At Eden Solutions, deliverable nutrition is only our foundation. The BlueGold® Solutions are cutting-edge deliverable nutritionals that are plant available in hours, not days or weeks. Our results are consistent and guaranteed.

We search the earth for the purest resources to include in our BlueGold® Solutions. We were consumers who are now in 'the business' to spread the benefits of correct farming, gardening, agriculture practices. If it is not the highest quality, if it has not been tested and trialed on our farms before yours, if it has not been proven time and time again by real field studied results, we are NOT manufacturing it. BlueGold® Solutions work. We stand behind them with a 100% guarantee.
Growers built Eden. We do not peddle products at your expense. We have no sales manager or sales team. Eden offers no incentivized commissions or monthly quota bonuses. We do not hold or attend meetings or seminars on sales tactics. Our bottom line is not built from robbing your sweat equity. We are after relationships with our growers. How do we get relationships? Not by sales but by actual results: problem correction, garden restoration, and increased production and profits.
Most soil is plagued with imbalances, chemical lockouts, or worse: aluminum and excess toxicities. These plagues dictate grows if they are not test identified and nutrient corrected. Our R&D over the last decade has given us the knowledge and ability to do this quickly and thoroughly for continuous grower profit. Other Ag companies can identify soil excesses and deficiencies, as well as soil/sap, test their way through plant set and harvest. At Eden, we do more than identify your aluminum, sulfur, potassium, chloride, Na salts, nitrate, etc. excesses; we correct them. Our Nutritional Inputs are second to none. You may think we sound like other Ag companies, but we do not grow like them. That proof is in our results. We are a company that strived together through a decade of research and development to offer you the Solutions and Systems we have today.
Today, as a modern company Eden Solutions still believes in old-fashioned customer service. Our time is yours. We are a Veteran-led, family-founded, owned, and operated business. Every single BlueGold® Solution is made by us in America. If you desire a better way to grow, consider us. Call us at
1-877-732-5360
or e-mail us on
office@edenbluegold.com
to learn more about BlueGold®. We strive to have the best Customer Service in the Industry because our BlueGold® growers matter to us.
---